AMAZING MAPS FOR TRAVELLERS
FIND EVERYTHINGH, ALWAYS.
Features 2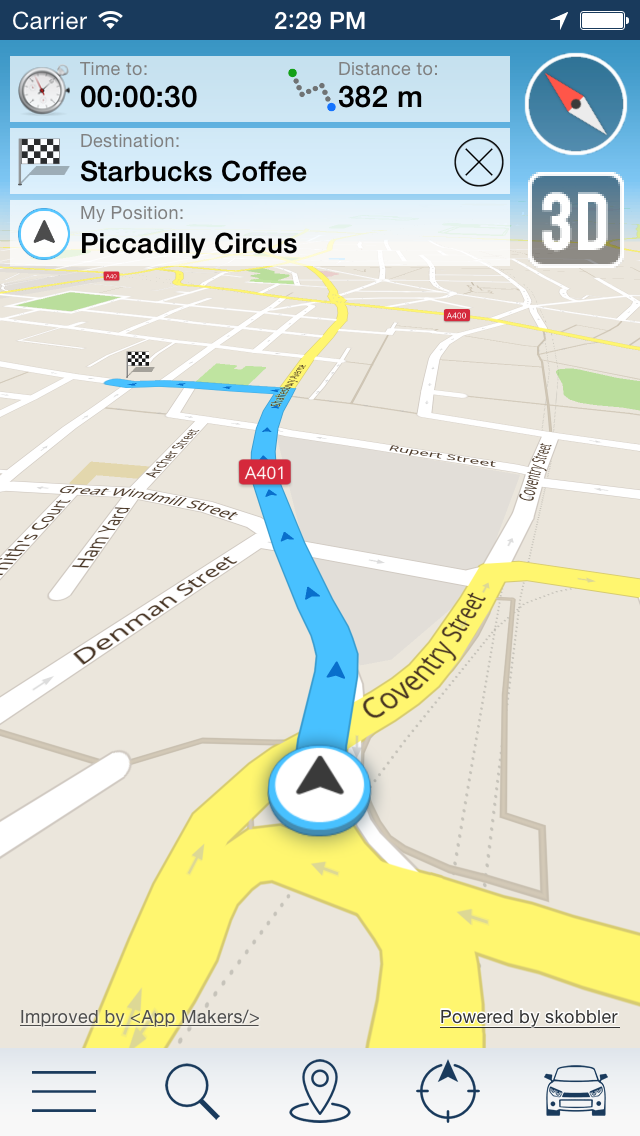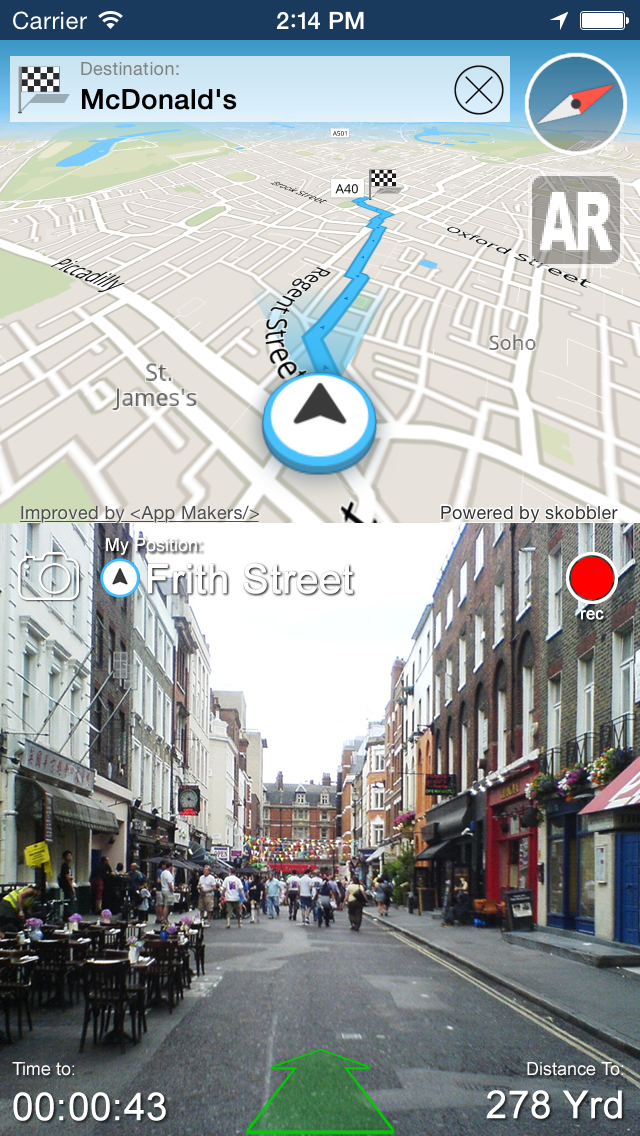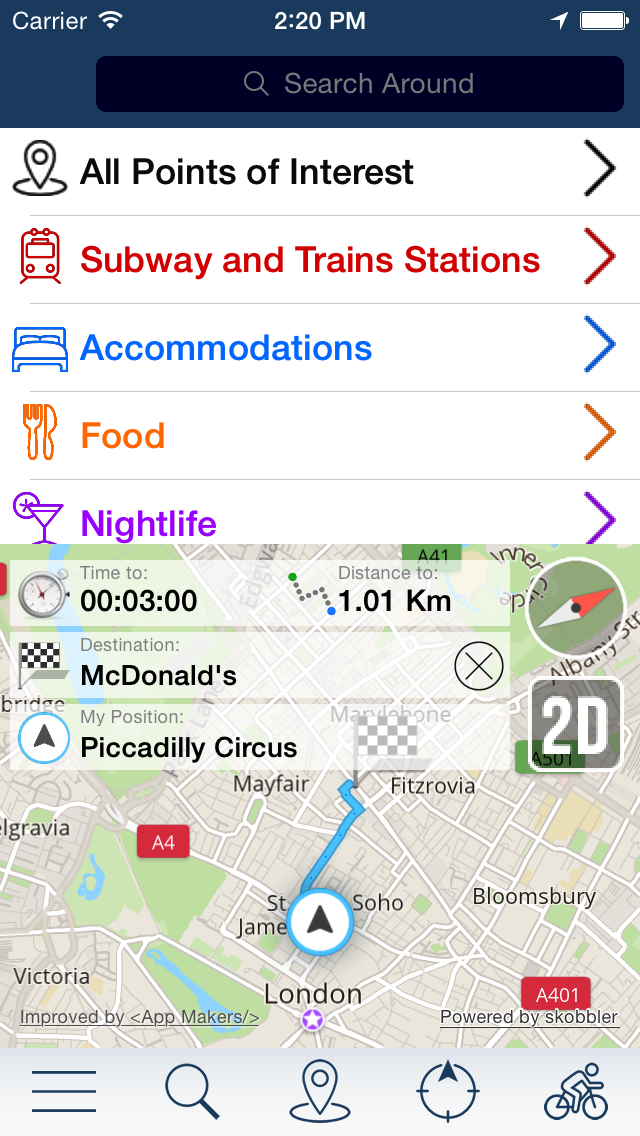 100% OFFLINE, IT WORKS ANYTIME, ANYWHERE.
√ No Internet connection required.
√ No international roaming cost.
√ Long life of your data plan when you use in your Country.
VERY DETAILED MAPS
√ Vector map that you can zoom at any level.
√ Updated with free continuous updates from OpenStreetMap.
√ Compass and rotation maps with very high details and beautiful colours.
√ Street names and Places are displayed both in local language and in default phone language.
AUGMENTED REALITY NAVIGATION
√ Routing and Navigation also in Augmented Reality.
√ Driving directions are overlaid on the live video stream of the real street you are driving on.
√ You are seeing the real world and real road in front of you, while being directed by a digital route on top of it.
VIDEO AND PHOTO DASH CAM
√ During the routing, you can take photos and video of the place you visit, without go out your guide.
√ You can take photo during your video registration.

POWERFUL SEARCH
√ Powerful Search engine for address, point of interest or near you.
√ Thousands of places to discover and visit: attractions, restaurant, shops and night-life venues.
√ Find Metro, Train and Bus Stations, Airports and Others.
ADVANCED ROUTING AND NAVIGATION
√ Switchable 2D, 3D and Augmented Reality Navigation.
√ Always the shortest and safe route for pedestrians, cyclists and cars with indication of distance and time of arrival.
SAVE MONEY OF INTERNATIONAL ROAMING
Discover how a British holidaymaker is charged £2,609.31 to download a Neil Diamond album from abroad, and others about international roaming costs
Hero 2 items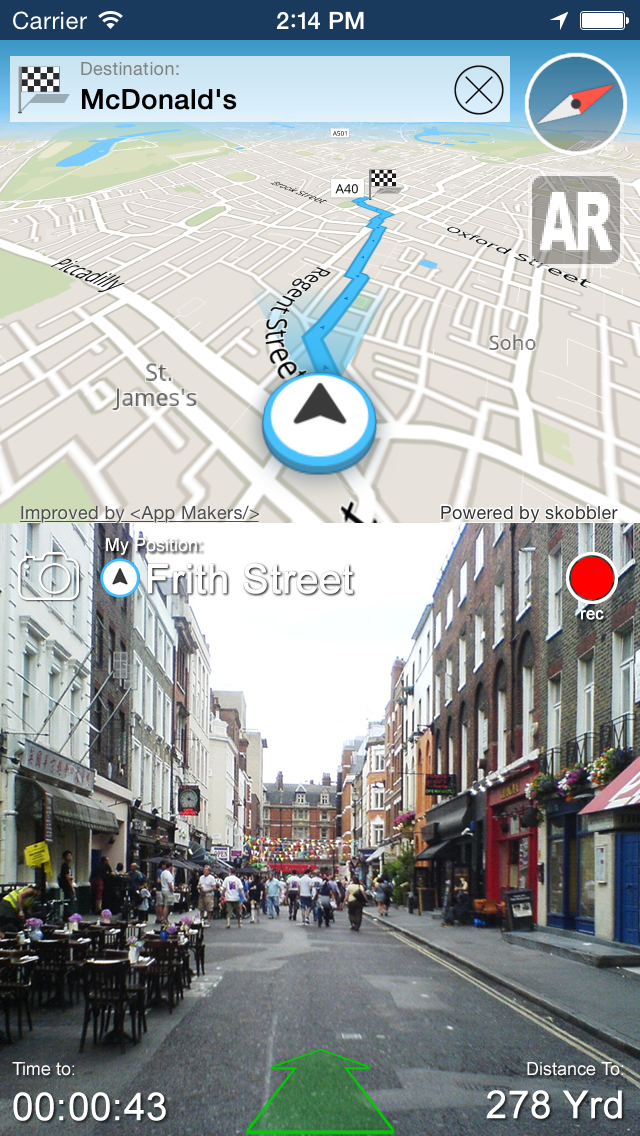 Best app ever!!
Extremly useful!!
Hanna9870
from United Kingdom about Cuba Offline Map
So nice app.
You must to have and use this app!!!
Wiedee'na Honda
from Indonesia about Indonesia Offline Map
This is by far the best application I have ever purchased. Accurate and very fast to retrieve information.
A must purchase if going to Costa Rica!
Maturehead
from Canada about Costa Rica Offline Map
Very well!
To buy!!
Luis Exposto
from France about Amsterdam Offline Map
Very useful!!
This really cool!
Peterdcv
from Spain about Spain Offline Map
MOST POPULAR